Elevators should not be used in multi-storey buildings during emergencies such as fire, earthquake or power outage, where disabled or injured people may be trapped. The stair stretcher evacuation chair is specially designed for the rapid transport of patients in emergency situations. Mainly used for emergency transfer of patients in stairs or confined spaces. Lightweight, foldable and easy to use, the chair can be easily slid down stairs using the tracks to help people with reduced mobility evacuate quickly and safely.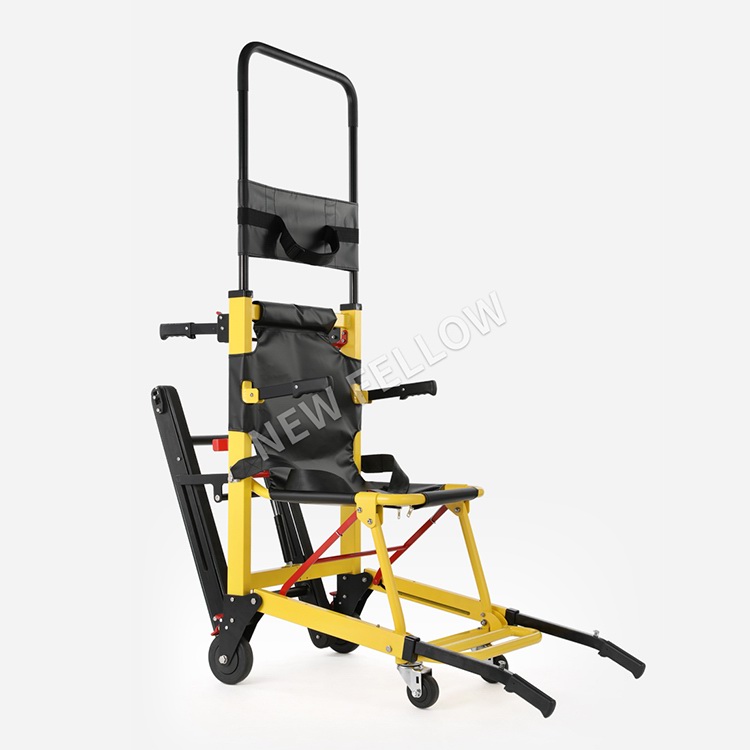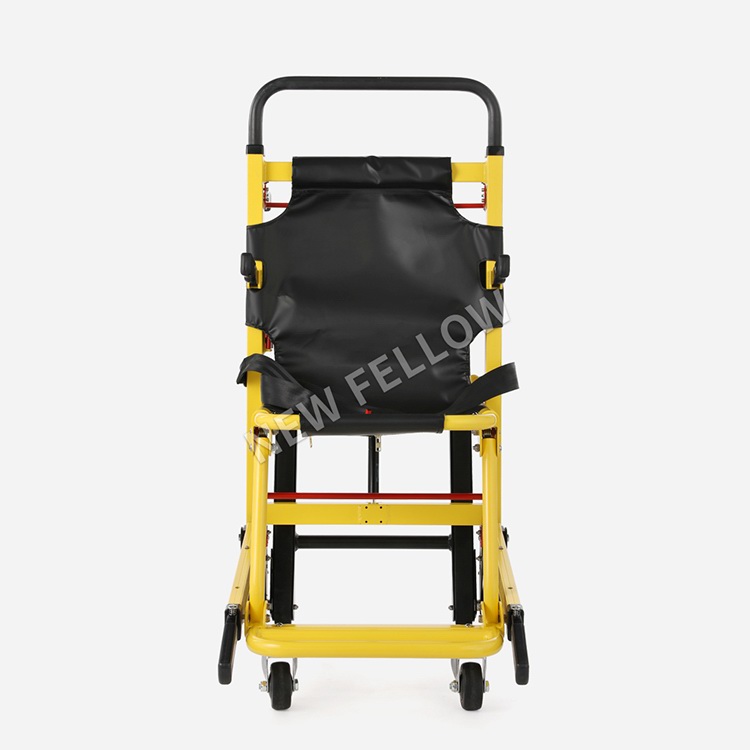 Chair Features:
Improved Safety and Efficiency: Designed to provide professional first responders with a safer solution that is more efficient when transporting people down stairs in an emergency.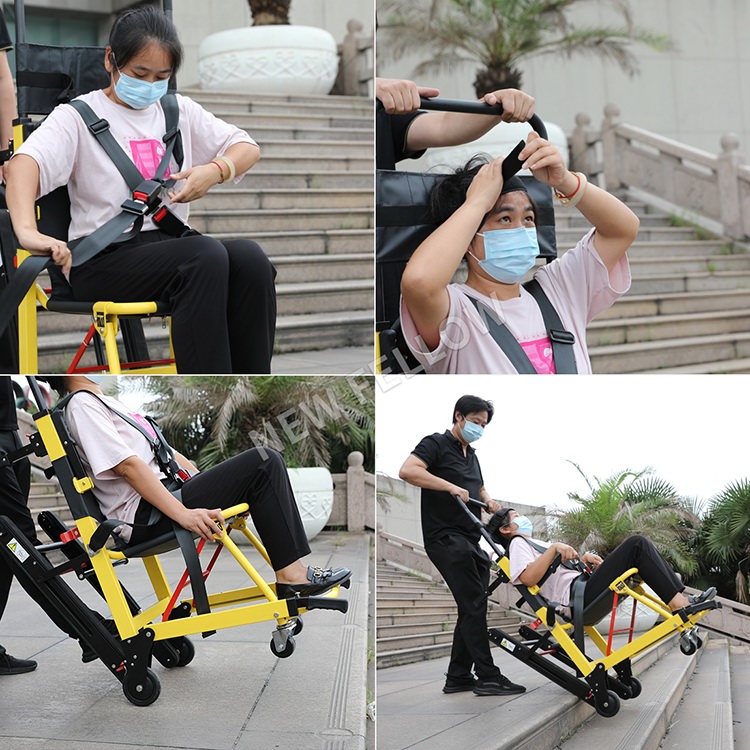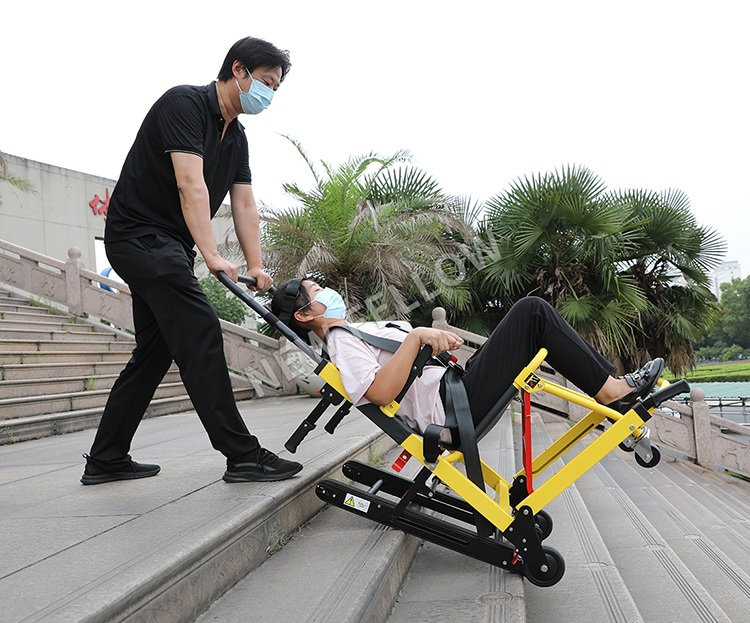 Smooth and Smooth Glide Tracks: Glides smoothly along stairs, providing safer patient transfer and less stress on the operator, allowing one person to go downstairs.
The chair has a short handle on the back of the back and a retractable handle on the bottom, which can be operated by two transporters and used as a stair stretcher for easy transport of patients in confined spaces.
This stair evacuation chair has 4 wear-resistant wheels and can be used as a wheelchair on the ground.
The height of the chair operating lever can be adjusted in 3 steps, which is convenient for operators of different heights.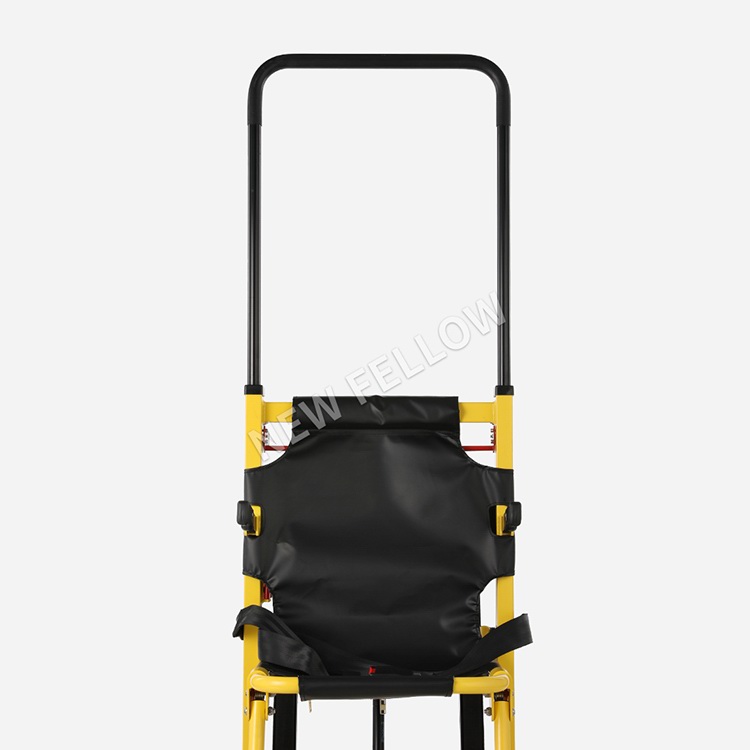 The height of the chair lever is adjustable in 3 steps
PVC seat, easy to clean and disinfect.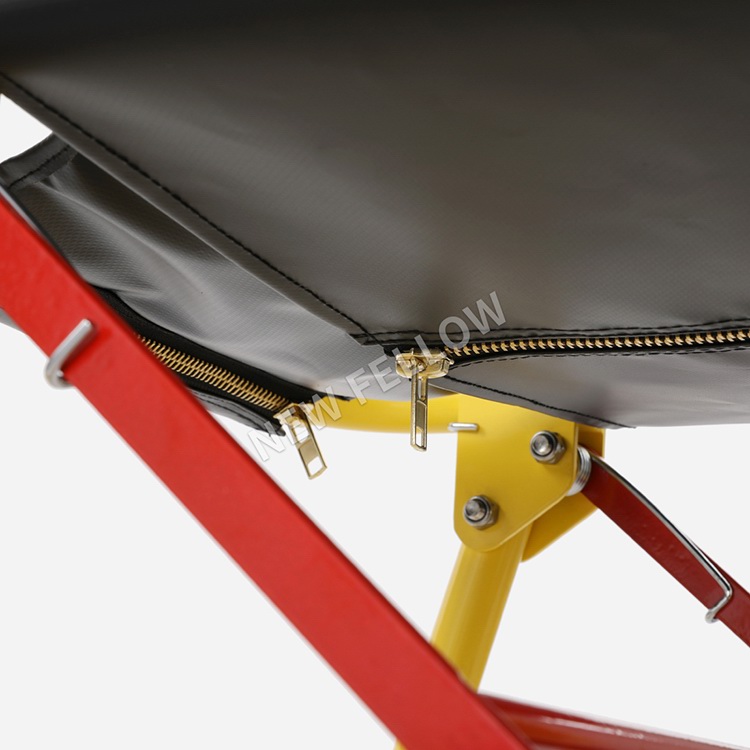 Detachable seat
Lightweight, foldable and portable: The main frame of the stair stretcher evacuation chair is made of aluminum alloy and weighs only 17kg, which folds up for easy storage in an ambulance, EMS vehicle, fire truck or locker, making the stair chair very portable.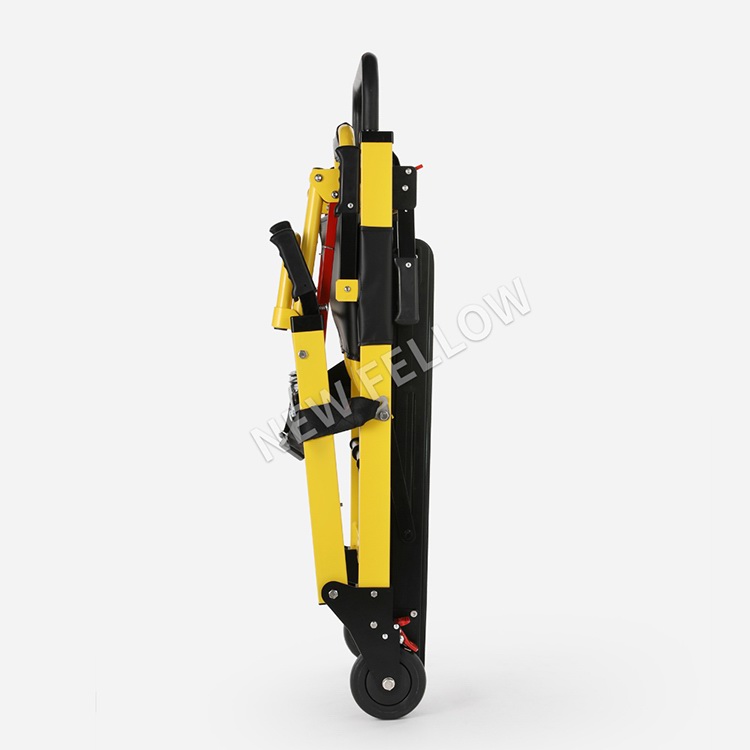 evacuation chair foldable
Scope of application
Evacuation stair chair is an ideal rescue device for escaping in emergency situations such as high-rise building fires;
It is also suitable for airplanes, ships and narrow corridors or stairs.
---