Whether it is a fire, an earthquake, or a simple power outage, it is unsafe to use an elevator in these emergencies. In order to help first responders safely and efficiently transport patients with inconvenience down the stairs in an emergency, New Fellow Med has designed and developed a portable Stair Evacuation Chair, this lightweight stair evacuation chair weighs only 11kg and has a load-bearing capacity of 160kg to safely transport patients who may not be able to go downstairs on their own.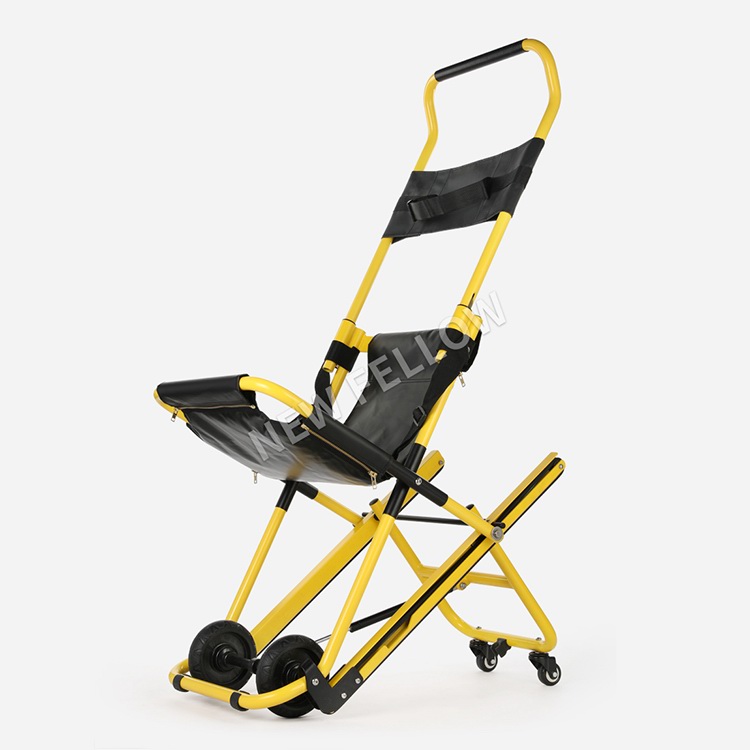 Portable Stair Evacuation Chair
Scope of application
Evacuation stair chairs are used as rescue equipment for escaping in emergency situations such as high-rise building fires;
It is also suitable for airplanes, ships and narrow corridors or stairs.
Portable Stair Evacuation Chair Operation Demonstration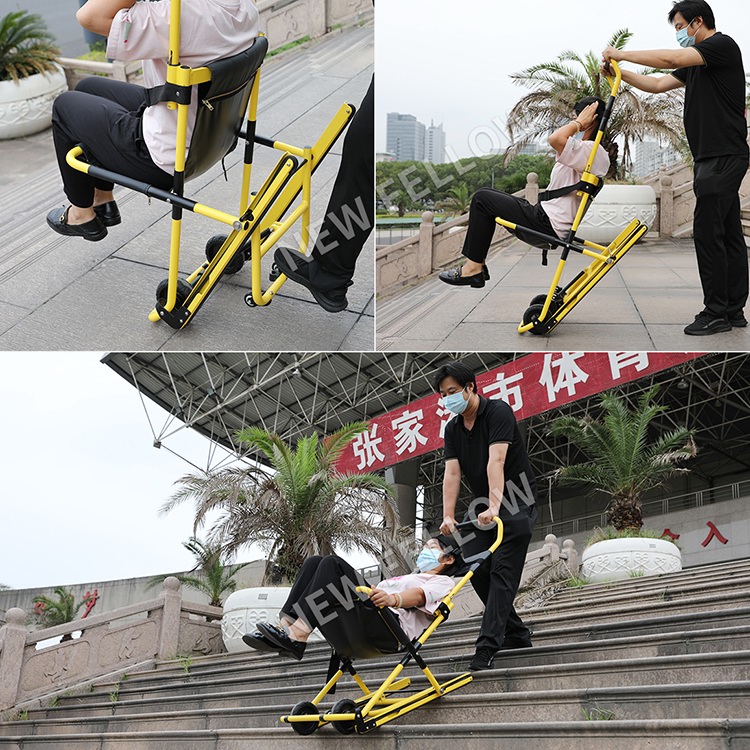 Technical Features
Only one person can push down the chair, and the operation is simple.
Smooth Ride: The stair evacuation chair has a track system that slides along the stairs, providing a smoother ride for the patient and less stress for the operator.
LIGHTWEIGHT, FOLDABLE AND PORTABLE: The stair evacuation chair is made of high-strength powder-coated aluminum alloy and weighs only 11kg. Foldable for easy storage in an ambulance, EMS vehicle, fire truck or locker, making the stair chair extremely portable.
PVC seat, easy to clean and disinfect.
Detail display of stair evacuation chair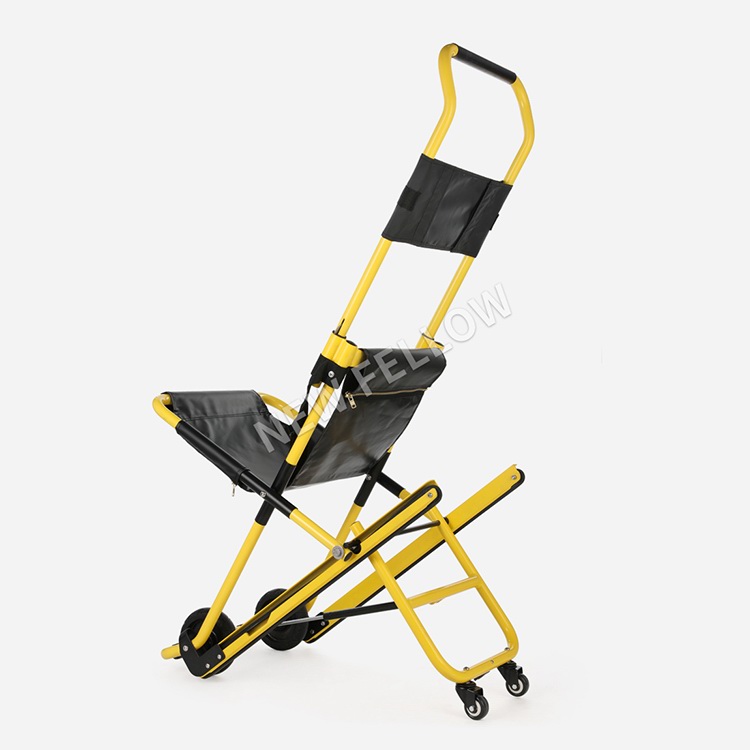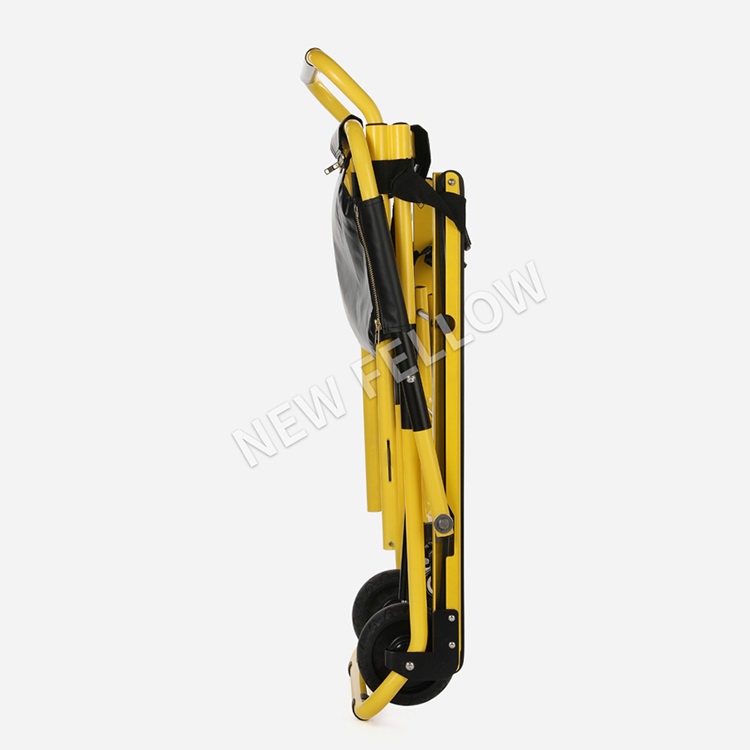 Portable stair evacuation chair (folded)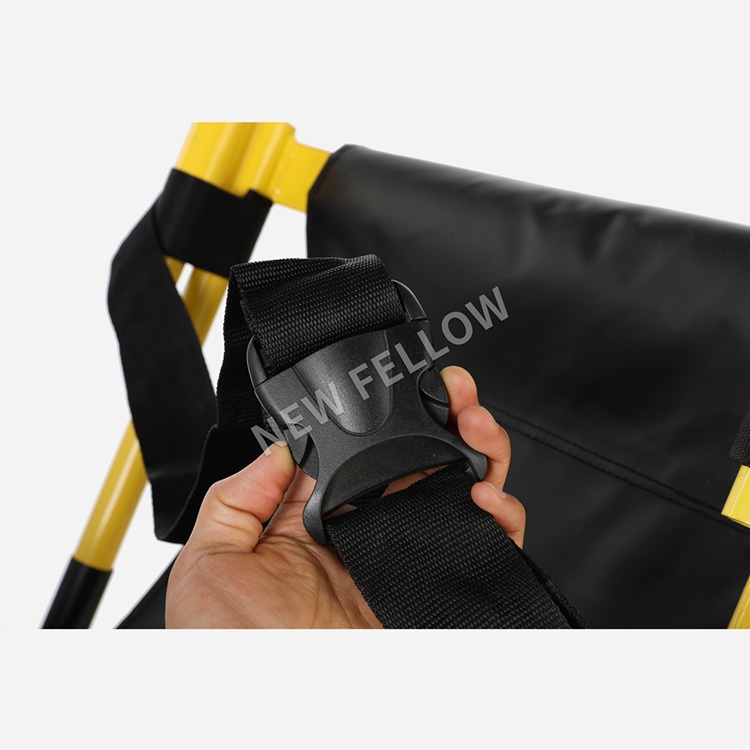 Portable stair evacuation chair (safety belt)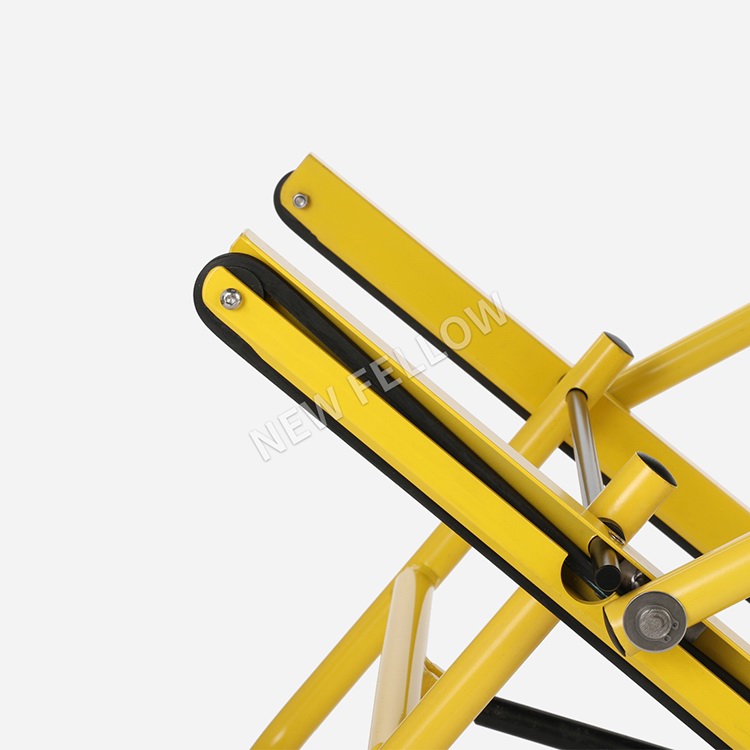 Stair Evacuation Chair Track System
Learn more about stair transfer products and solutions: Electric Stair Climbing Wheelchair / Stair Stretcher
---