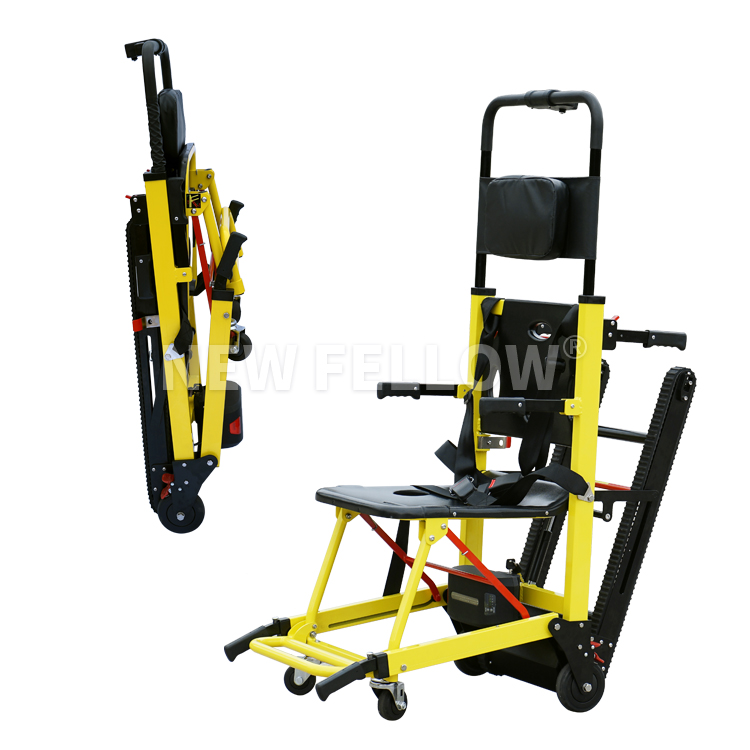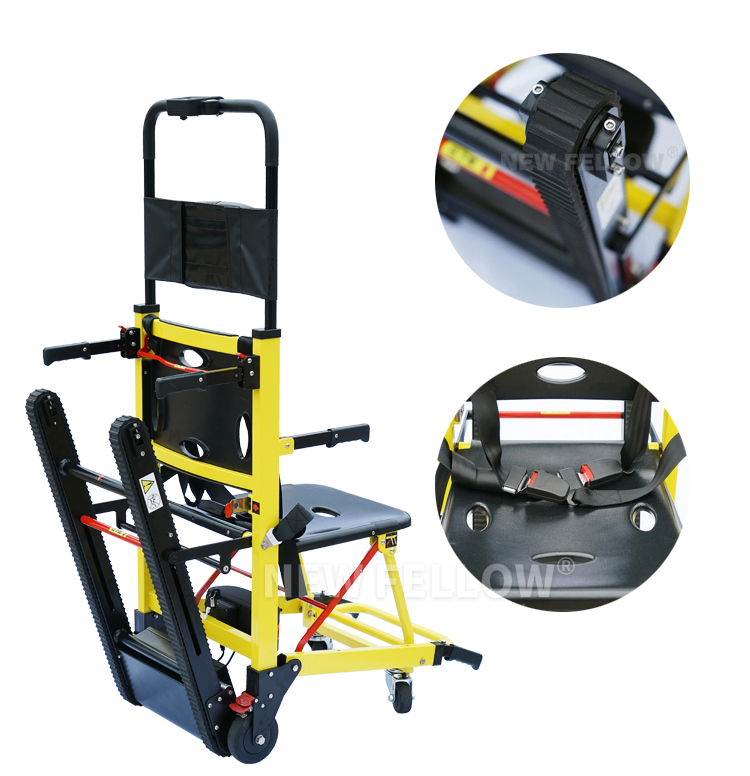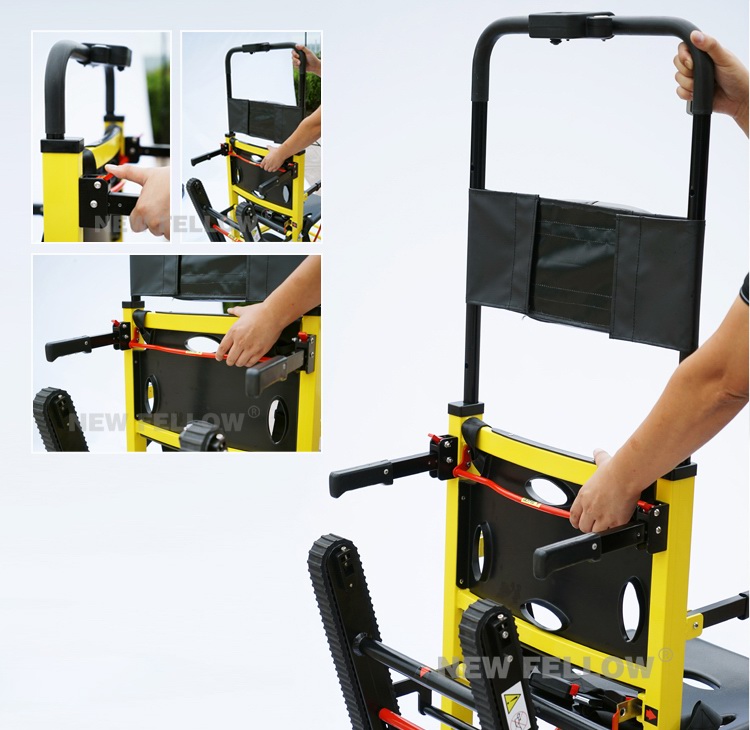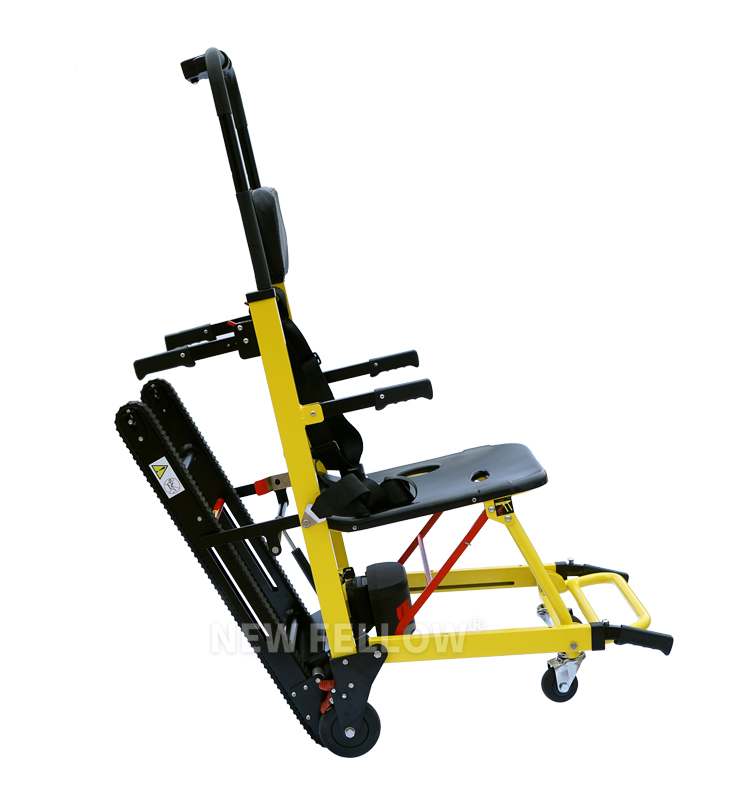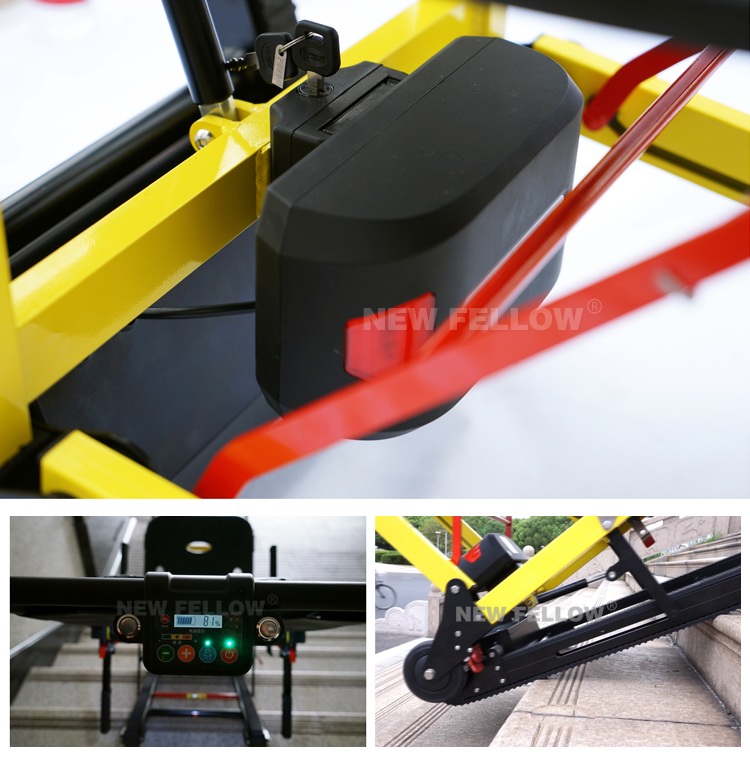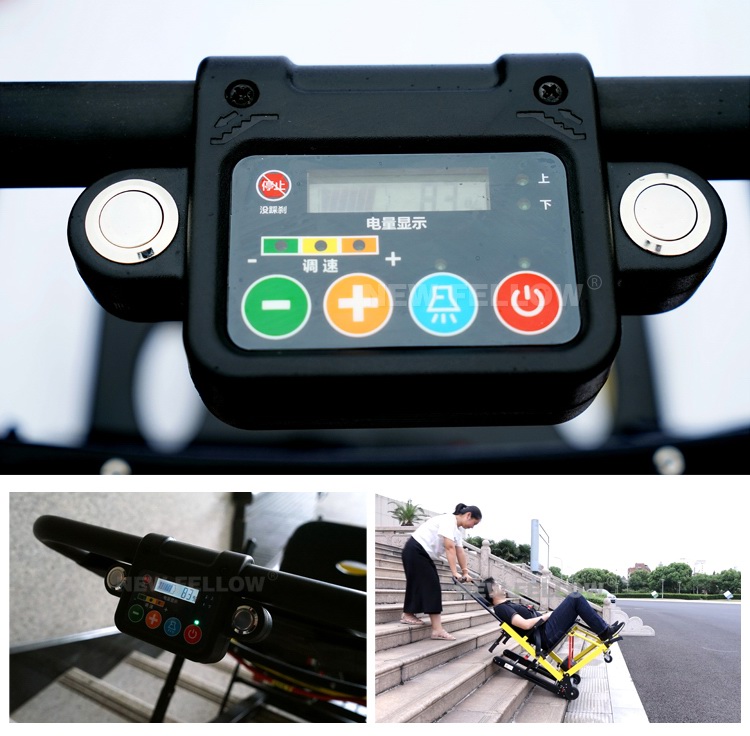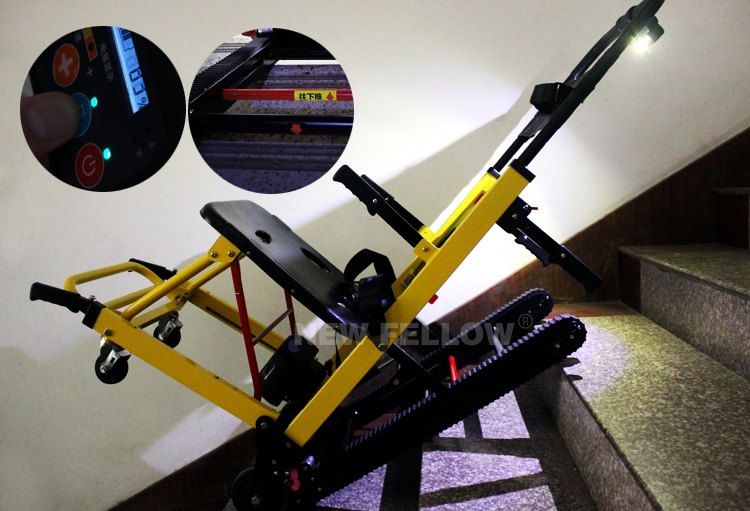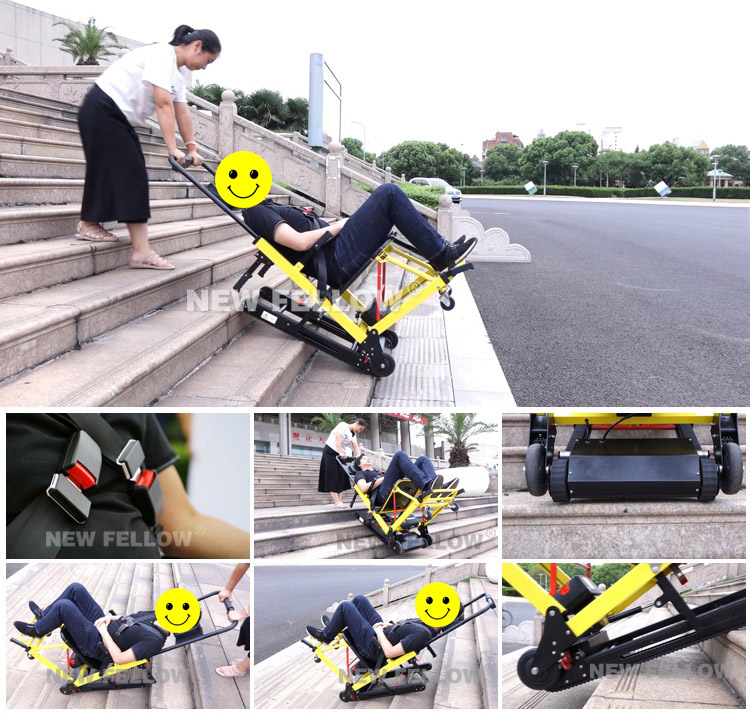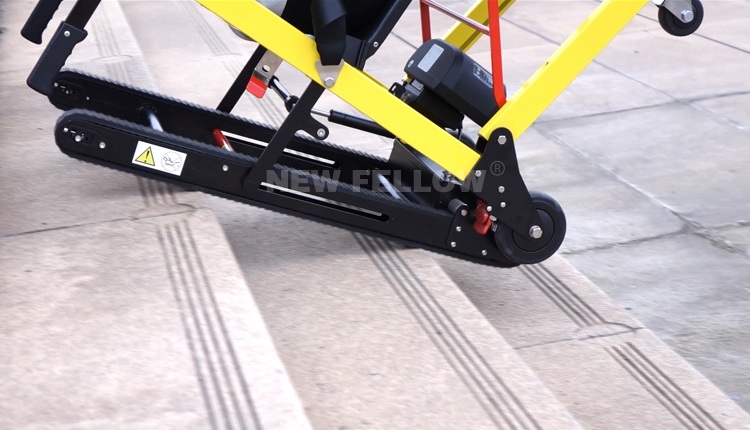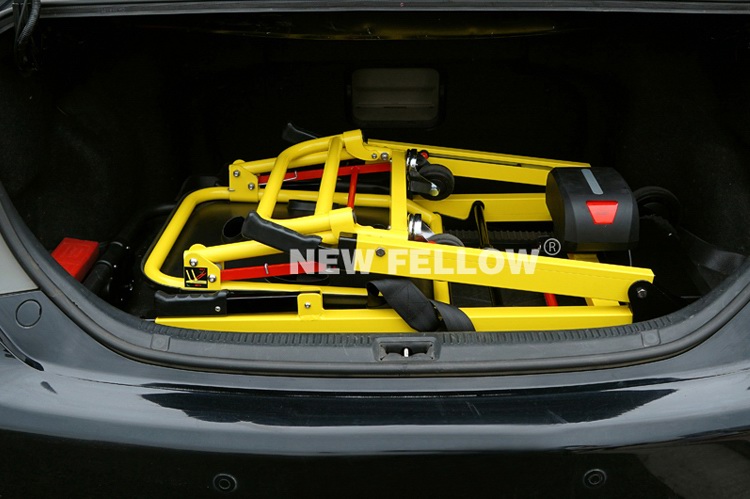 Product Description
NF-WD02 Electric Stair Climbing Wheelchair For Old People And Emergency Evacuation
Specification:
1) 24V, 200W or 36V, 300W motor,three speeds adjustable ,with cover, power system with soft start protection , make battery using time longer , motor and battery service life also longer
2) With LED light, LCD power display
3) Easy operating, it can climb up and down stairs smoothly and steadily by track.
4) It won't glide or fall down when stop on the stairs, very safe and reliable.
5) Circuit is inside the pipe, waterproof, long life time, motor is no noise during operating.
6) The installation position of the battery is in accordance with international standards, not close to the body, make users feel more comfortable. Detachable battery
7) With 4 wear-resistant rubber wheels, the chair can use as a wheelchair on the ground.
8) The chair is equipped with vest type ,metal buckle straps, to ensure the safety during transport.
9) Made of aluminum alloy, foldable, compact and lightweight.
10) The electric stair chair is widely used in the home for the old people, school security, hospitals, hotels etc for emergency evacuation.
Accessories: vest belt, lithium battery, wrench set, spongy cushion
Optional: Dust cover, Wall bracket
MODEL
NF-WD02
UN-FOLD SIZE(L*W*H)
80~110*50*110~160cm
FOLDED SIZE(L*W*H)
115*50*27cm
N.W
27kg
LOAD-BEARING
160kg
Using Time of Full Charge:
2 hours
up and down five layer(24 steps per layer) building stairs
15 times
Repeated Charging Times:
500 times
Battery Life
3~5 YEARS
Motor:
24V,200W, or 36V 300W High Quality, no noise
Track:
High wear-resistant materials, life time 3~5 years
Speed:
About 45 - 55 steps per minite
PACKING
1PC/CTN
WOOD BOX SIZE
116*55*30CM
G.W
45KG