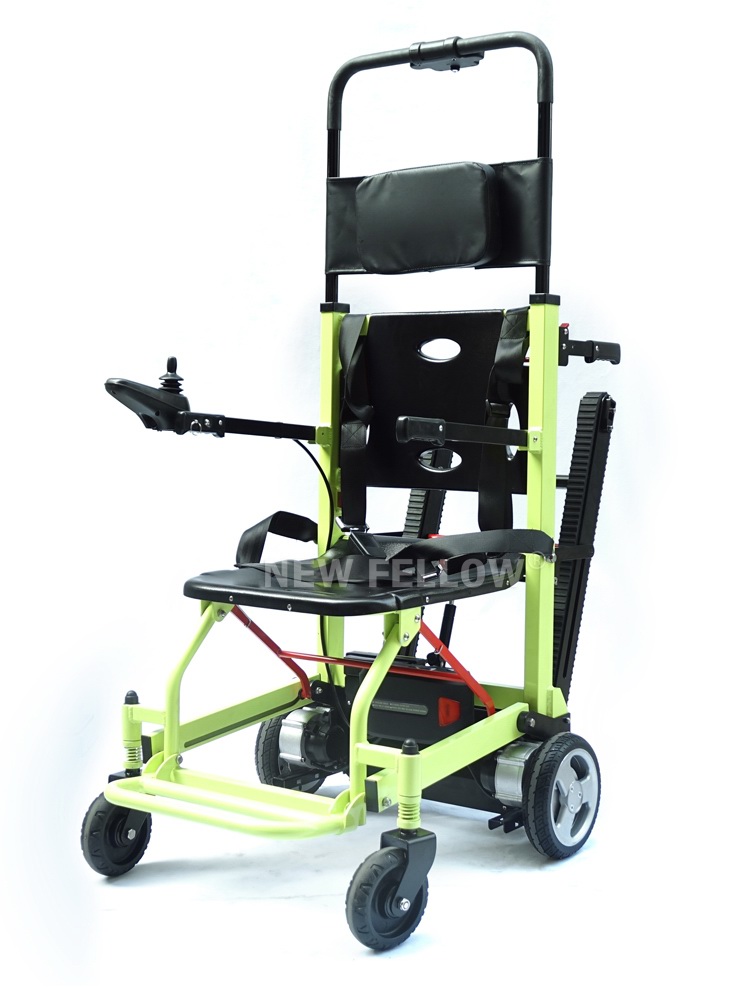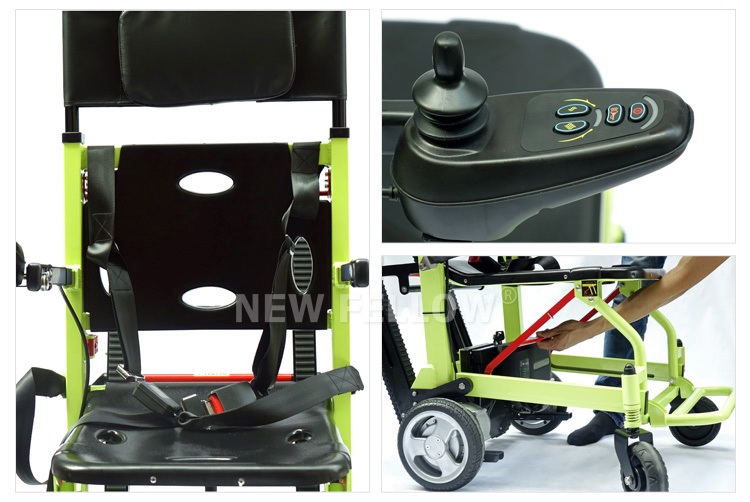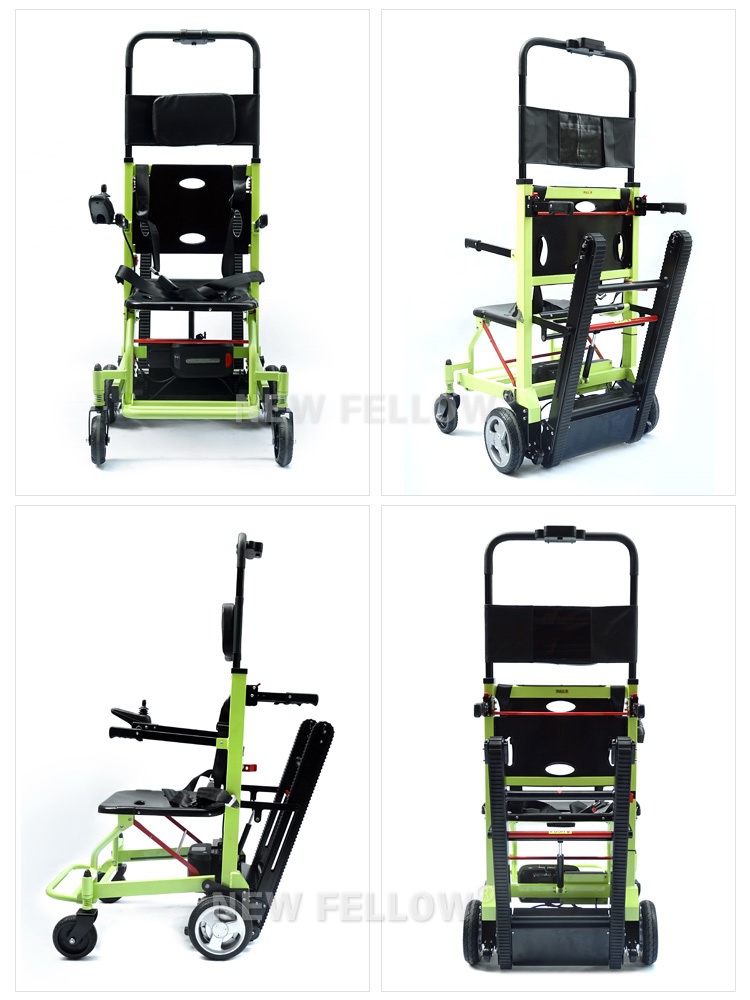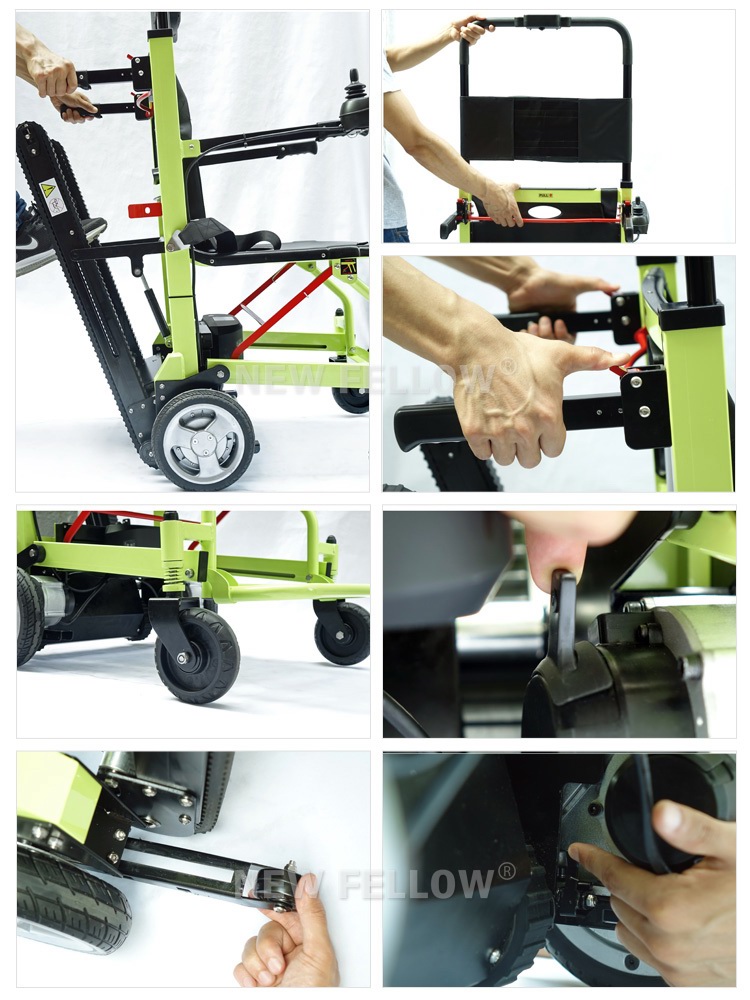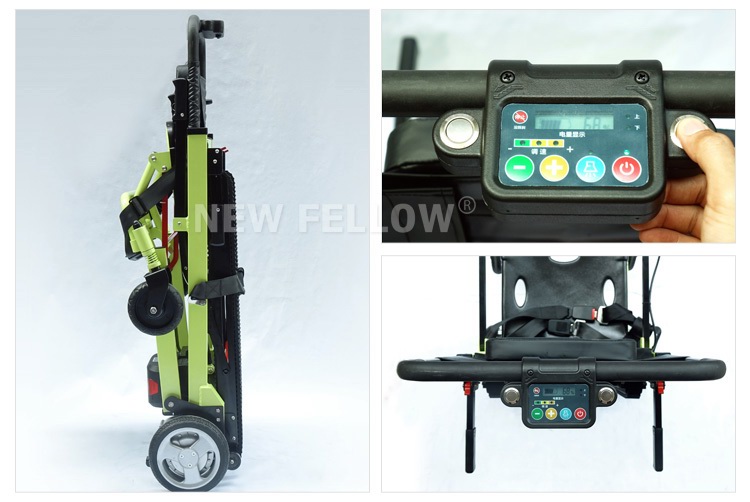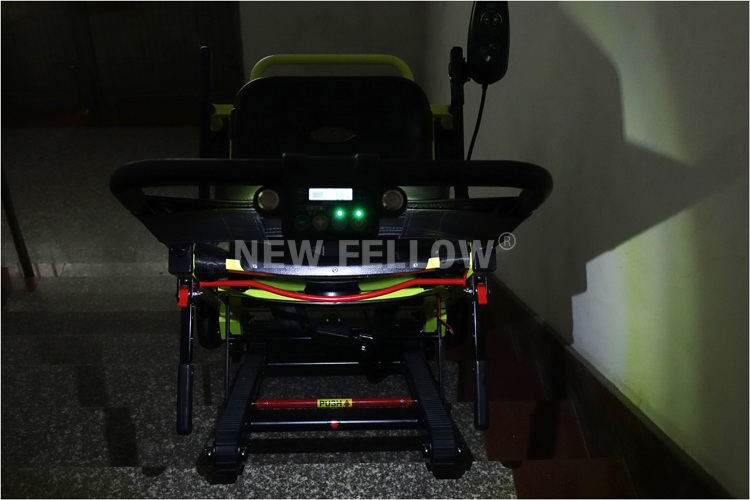 Product Manual
1, aluminum alloy body, ABS comfortable cushion.
2, easy to open the chair: open the chair, open the track, lift the handle, open the front of the handrail, pull up the backrest, backrest three block adjustment, pull out anti-dump round. The chair comes with balance, flips back effortlessly, does not dump.
3, equipped with Samsung imported removable lithium battery, open the battery switch.
4, clear up and down the function keys: press the power button on the operation panel, press the up and down keys at the same time corresponding to the indicator light, the chair can be high, medium and low third gear speed, speed, follow the heart, press the up and down keys at the same time according to the speed keys Adjustable speed.
5, the chair comes with lights, Led night lighting, easy to use at night downstairs.
6, turn off the universal remote control, buckle the belt, put away the anti-dumping wheel, adjust the position of the chair, the foot on the black bar, back after the chair, press the upstairs key up the stairs, up to the top one Obediently go up the angle of the chair.
7, Turn the wheelchair backwards, push it to the edge of the stairs, and slowly go downstairs. The chair button is open, let go and stop, 200W brushless motor, start smoothly, no noise, with electromagnetic brake, stop on the stairs will not landslide.
8, using intelligent universal controller, the chair to run freely on the ground, open the power button, speed up and down button can adjust the speed, steering 360 degrees no corner of the joystick operation, comes with horn horn warning function.
9, adopts two 180W brushless motors, smooth speed, advancing and retreating freely, front wheel with shock absorber design, driving smoothly, (insert the grass on the screen) using electromagnetic braking system, slopes let go, no landslide.
10, switch to manual gear when no electricity, can be implemented as a manual wheelchair.
11, Fold in one step, step on the brakes, stow the track on the foot, unlock the handle, lower the backrest, pull the red bar under the chair, and completely retract the chair and easily put it into the trunk of the car.