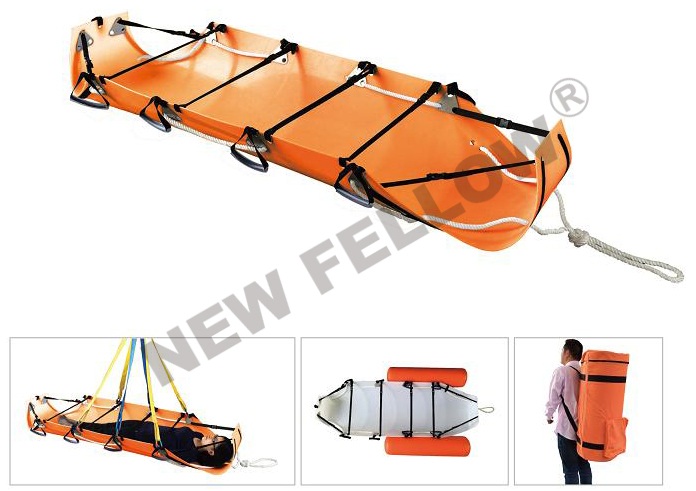 Technical features:
Made by special compounded plastic material, small size, light weight, easy to carry, wide application range.
Mainly used for fire rescue, deep and narrow space rescue, general rescue on the ground, high-altitude rescue, horizontal or vertical lifting, chemical accident rescue.
Can bear temperature -30° C to +50° C.
Accessories:
Backpacker
Pulling strap
Optional:
Horizontal lifting sling& karabiner
Vertical lifting sling& karabiner
Floating device
Model
Unfolded size(L*W*H)
Folded size(L*W*H)
N.W
Load bearing
Packing
Quantity
Size£®L*W*H£©
G.W
245 x 92 x 4cm
92 x 30 x 30cm
11kg
250kg
1
95 x 43 x 43cm
13kg
Related Products
---